Academy of Fine Art Germany
First Academy in Germany
13A Daimlerstraße, Bad Homburg vor der Höhe, HE, Germany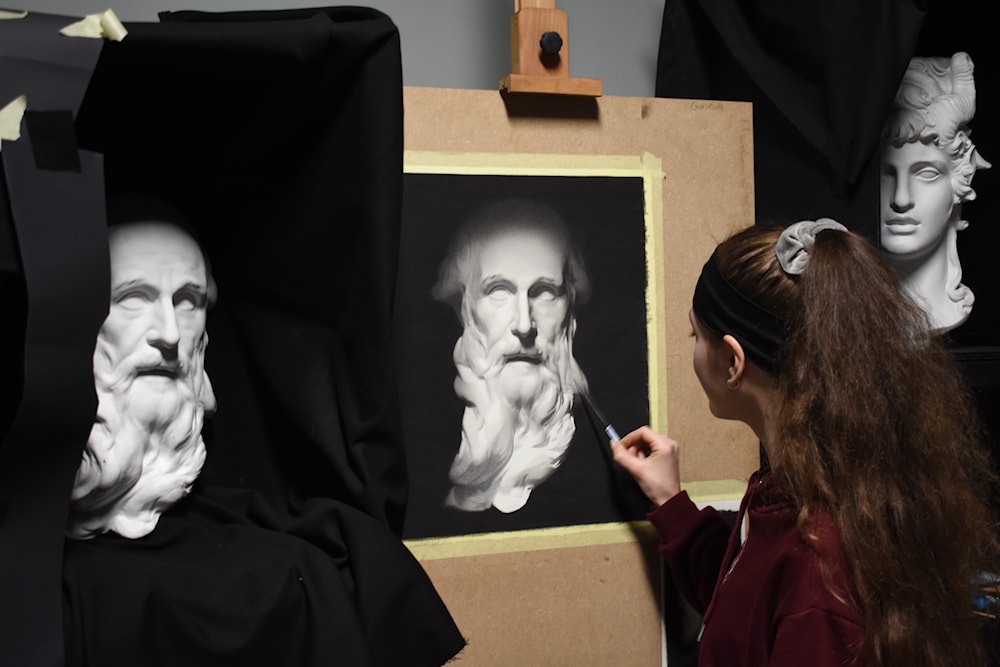 Details

Faculty

Instructor Works

Student Works

Other Images
As a private institute offering full- and part-time programs as well as workshops, we teach drawing and painting how it was passed on from the old masters. Combining this knowledge and skills with a modern approach will give the students a high qualtiy with contemporary appearance.
Our three year program follows the concept and training which was taught at the European Painting Academies of the 19th century. This systematic approach guarantees a fast and constant learning success. The students are particularly trained in the following areas: figurative drawing and painting, light and shadow, anatomy, materials and compostion. But also fundamental legal apects, artists' rights, pricing, promotion, exhibition management as well as marketing and business will prepare the students to get a good start into the jobworld later and start their career.
As we are located in Germany, our classes are taught in English and in German.
Besides our full-time program we offer a flexible part-time program. Students can choose between differnt weekly teaching hours so the academy's training fits to their life. Families, professionals or those who needs to work to finance their study will find good solutions here.
We are located in the beautifull little town Bad Homburg. Bad Homburg has a lot of parks and offers a high life quality. You find everything you need there and can spend relaxing hours in the thermal springs. If you need more action or attractions Frankfurt am Main is only 10 minutes away from Bad Homburg. As an international city with a strong cultural atmosphere, many museums, fantastic restaurants and bars Frankfurt is one of Germans Hot Spots. Located in the middle of Europe Frankfurt can be easily reached from all over the world by train, car or airplane.
To find out more about us just visit our website: https://academy-of-fine-art.com/ or send us a mail to: info@akademie-malen-zeichnen.de
Feel free to contact us any time. We are thrilled to start with you your artistic career and help you to reach your goals. Join us and become a part of our community!